GET INSTANT CAR SHIPPING QUOTES
Find how much it costs to ship your car using our car transport cost calculator with uShip, the largest auto transport marketplace in the US
Get Car Shipping Quotes
Efficient and Convenient Shipping
Extensive Transporter Network
5.0/5

Jason

"My truck was delivered in pristine condition, and I easily released payment to shipper via uShip's website and that was it! So easy."

5.0/5

Jaime

"In every interaction with the team members they have gone above and beyond to ensure I was satisfied with the results."

5.0/5

Liz

"It was relatively easy to find a shipper and payment was pretty seamless."

5.0/5

Jim

"We have being working with uShip since 2013 and have always been satisfied with the results."

5.0/5

Nate

"My shipper was great! On time both for pick up and drop off would highly recommend."

5.0/5

Brian

"I can find that hard to deliver item a dependable driver and research their past feedbacks on the platform."

5.0/5

Rebecca

"Our boat arrived in perfect condition."

5.0/5

Jonathan

"Have used uShip twice to ship a motorcycle purchased out of state. The entire experience has been top notch each time."

5.0/5

Sheleigh

"Super easy and quick! Very pleased! I will certainly use this platform again."

5.0/5

Stephen

"uShip provides a service that is unlike anyone else on the planet and I am thankful for it!"

5.0/5

Alaina

"Wonderful service!!!!! Felt safe and comfortable with how they do payments too! Shipment went better and quicker than expected!!"

5.0/5

Tony

"The delivery went without a hitch and I cannot say enough good things about the shipper!"
SHIP YOUR CAR WITH USHIP
Are you looking for the best deal to transport your car? Look no further than uShip, an online marketplace specializing in car transport for more than 19 years. We understand the importance of putting you in the driver's seat when shipping your vehicle. Within minutes, you can obtain multiple car shipping rates from various trusted auto transporters across the country. Comparing auto transport quotes has never been easier, allowing you to make an informed decision with ease. The best part? There's no obligation to book, making uShip a risk-free option when you need a ballpark estimate for transporting your cars.
We know that transporting a vehicle can be an arduous and costly endeavor, whether you're purchasing a new car online, relocating, or managing an auto dealership's inventory. The process often entails visiting countless websites or spending hours on the phone, just to receive basic car transport quotes – leaving you frustrated and dissatisfied. With uShip, all it takes is a few simple clicks to receive multiple vehicle shipping quotes from top-notch, feedback-rated auto transporters. Say goodbye to unnecessary stress and welcome a streamlined experience with uShip.

WHAT IS CAR SHIPPING?
Car shipping is the process of transporting your car from one location to another. It is commonly used when individuals or businesses need to move a car across short or long distances, such as for relocation, online vehicle purchases, or dealership inventory management. Car shipping can be done through various methods, including open transport (where the vehicle is exposed to the elements) or enclosed transport (where the vehicle is protected within a closed trailer). Professional and independent car transporters handle the logistics of pickup, transportation, and delivery, ensuring the safe and secure movement of vehicles.
uShip's online marketplace simplifies auto transport by giving individuals and businesses access to reputable car transporters all in one place. Through uShip, users can easily create a free listing specifying their car shipment needs and receive competitive bids from our network of experienced transporters. The platform offers transparency and communication tools, such as real-time tracking and messaging capabilities, ensuring users stay informed throughout the entire shipping journey. With uShip, arranging car transportation is efficient, convenient, and reliable, giving users peace of mind and a smooth experience from start to finish.
BENEFITS OF AUTO TRANSPORT
Save Time and Money:
Transporting your car eliminates the need for a long road trip, which could take days or even weeks, depending on the distance. Shipping your vehicle allows you to fly to your destination and have your car delivered directly to your doorstep, saving you valuable time and energy. This efficiency extends to your finances as well, cutting costs associated with gas, lodging, and potential road mishaps. With these benefits combined, car shipping emerges as a compelling choice for a seamless, secure, and economical transport experience.
Safe Service:
One of the most compelling advantages of car shipping is the enhanced safety it offers to both vehicles and their owners. Entrusting your vehicle to a professional auto transport service means avoiding the wear and tear that can occur during long road trips. Experienced carriers are equipped to securely transport your vehicle, minimizing the risk of accidents, road hazards, and adverse weather conditions. With a focus on protection, car shipping ensures that your valuable asset arrives at its destination unscathed, granting you peace of mind throughout the journey.
Avoid Wear and Tear:
Long-distance drives can put significant wear and tear on your car, especially on tires, brakes, and engine components. Shipping your car protects it from the potential damages and maintenance costs associated with a lengthy road journey.
Door-to-Door Service:
While not in all cases, but as possible as it could be, car shipping companies typically offer door-to-door service, picking up your vehicle from your current location and delivering it to your desired destination. This eliminates the need to drop off or pick up your car at a specific location, making the process more convenient and stress-free.
Flexibility:
Auto transport allows you to be more flexible with your travel plans. Whether you are relocating for work, going on a vacation, or buying/selling a car in a different state, shipping your vehicle gives you the freedom to travel by other means and have your car arrive safely at your chosen destination.
Professional Handling:
Car shipping companies have experience transporting vehicles, ensuring that your car is handled professionally and with care. They use specialized carriers and equipment designed to protect your vehicle during transit, giving you peace of mind that your valuable asset is in capable hands.

WHAT MAKES USHIP UNIQUE
Expansive Car Shipping Marketplace:
At uShip, we pride ourselves on being one of the largest auto transport marketplaces, with an extensive network of transporters who deliver nationwide. Our vast pool of independent drivers, professional carriers, and shipping companies ensures you have a wide range of options when it comes to choosing the right transporter for your vehicle. This unparalleled network means you can find the best match for your specific needs, budget, and timeline, making car shipping a seamless and personalized experience.
Decades of Experience:
With over 19 years of experience in the industry, uShip has established itself as a trailblazer in the world of auto shipping. Our extensive expertise and understanding of the market enable us to offer top-notch rates, services, and solutions that cater to your unique requirements. 
Competitive Bidding:
One key factor that sets uShip apart is our competitive bidding system. When you list your car on uShip, transporters actively compete for your business and offer their best quotes, ensuring you find a great deal. This competitive environment drives down prices, saving you money compared to traditional shipping methods. By receiving multiple bids from different transporters, you have the power to choose the most cost-effective option without compromising on quality or service.
Feedback-Rated Transporters:
At uShip, we understand your car's safety is of utmost importance. That's why transporters on our platform are rated and reviewed by previous customers, providing you with valuable insights to make an informed decision. Trusting uShip means trusting our community of experienced transporters who prioritize the safety and timely delivery of your vehicle.
Comprehensive Protection Options:
Shipping your car with uShip grants you additional peace of mind, thanks to our comprehensive uShip Protection Plan. While we expect and hope for smooth and incident-free transit, unforeseen circumstances can occur. With this additional protection, your vehicle is covered against potential damages during transport. Understanding that accidents are beyond your control, this additional protection safeguards your car throughout its journey.
Easy Tracking and Communication:
We understand the importance of staying informed throughout the shipping process. uShip provides real-time status updates that allow you to monitor your vehicle's progress. You'll receive updates at pickup and delivery, ensuring you're always in the know. Additionally, our streamlined communication tools enable direct contact with your transporter, making it easy to address any queries or concerns promptly.
When it comes to shipping your car, uShip stands out for all the right reasons. Our vast marketplace, competitive bidding system, feedback-rated transporters, comprehensive protection options, and easy tracking make us the go-to choice for a seamless and stress-free auto transport experience.

HOW TO TRANSPORT A CAR WITH USHIP IN 5 SIMPLE STEPS
1. Create a Free Listing:

Start by creating a detailed listing of your car on uShip. Simply provide details about your vehicle, including its make, model, dimensions, and shipping requirements. This information is essential to finding the right auto transporter for the job.

2. Choose a Reliable Car Shipping Company:

Once your listing is live, you'll start receiving quotes from our extensive network of feedback-rated carriers. Take your time to review and compare options to choose the one that best fits your needs. Look for a transporter with positive customer reviews, plus proper licensing, insurance, and experience transporting vehicles like yours.

3. Book Your Shipment and Arrange Shipping Dates:

Once you've found a reliable transporter, it's time to book your shipment and make arrangements for pickup and delivery. Provide the service provider with up-to-date, accurate information and arrange a pickup date and location. It's important to be flexible with pickup and delivery timeframes, as weather conditions and traffic can affect a carrier's delivery schedule.

4. Prepare Your Car for Transport:

Preparing your car for transportation is crucial to ensure a safe and successful shipment. Thoroughly clean your car inside and out, and remove all personal belongings. Document the vehicle's condition, noting any existing damage with photos or videos, to avoid disputes later.

5. Receive Your Car and Complete the Shipment:

When your car arrives at its new destination, it's important to inspect it carefully for any damages or issues. Note any new damage and take photos or videos as necessary. Once you're satisfied that everything is in order, you can release payment, leave feedback for your carrier, and complete the shipment.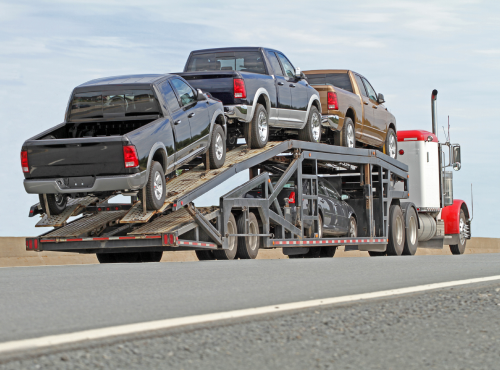 HOW MUCH DOES IT COST TO SHIP A CAR?
On average, the auto transport estimate for a standard-sized car within a few hundred miles ranges from $250 to $1,000. For longer distances or cross-country shipments, the car transport cost can range from $500 to $2,000 or more. Car shipping estimates can vary greatly depending on several factors, including distance, vehicle size, transport type, time of year, and current market car transport rates. 
Remember that while cost is an essential factor, it's also important to consider the reputation, reliability, and quality of service provided by the car transporters when selecting the right car moving quote.
FACTORS THAT CAN AFFECT THE COST OF CAR SHIPPING
Several factors can influence the car transport cost. Distance plays a vital role, with longer routes often incurring higher fees due to increased resources and time. Vehicle size and weight are also important, as larger or heavier cars may require more space from carriers. The type of transport service selected, seasonal demand, vehicle condition, carrier availability, additional services, fuel prices, insurance coverage, and market conditions are other factors that can affect the overall cost. uShip lets you compare auto shipping quotes from various transporters, helping you find a provider that works for your budget. Consider these factors for a smooth and cost-effective car transportation quote and car transport experience.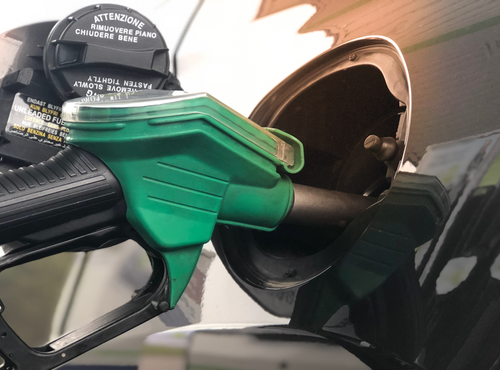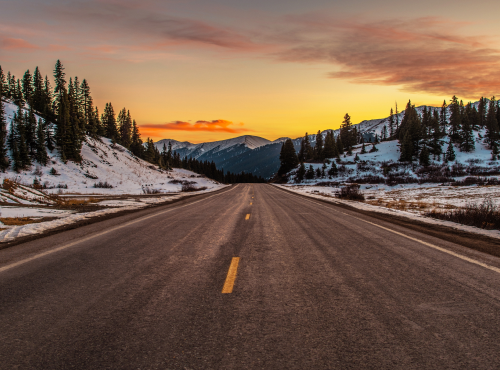 HOW MUCH DOES IT COST TO SHIP A CAR IN DIFFERENT SEASONS
When it comes to shipping a car through uShip, the cost can fluctuate depending on the season. During peak seasons like summer and winter, when more people relocate or plan vacations, there's typically higher demand for car shipping services. As a result, the prices may be slightly higher due to increased demand. On the other hand, during off-peak seasons like spring or fall, when the demand for car transport is relatively lower, you might find more competitive pricing to ship a vehicle. It's essential to consider the seasonal variations and plan accordingly to get the best value for your car shipping needs through uShip.
HOW TO GET THE BEST VEHICLE TRANSPORT RATE
Start by providing accurate and detailed information about your car and the shipping vehicle requirements. This way, car movers can offer you more precise auto shipping quotes tailored to your needs. Be sure to compare multiple quotes from different transporters to find the most competitive auto transport rate. Check transporter profiles and read customer reviews to gauge their reliability and reputation. Consider the type of transport service you need - open or enclosed - and whether you can be flexible with your shipment's timing, as this may impact the cost. Lastly, don't forget to communicate openly with transporters to address any questions or concerns you may have. By following these steps, you'll be well on your way to securing the best auto transport rate to ship a vehicle.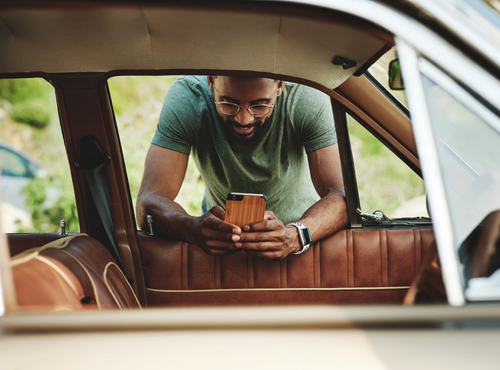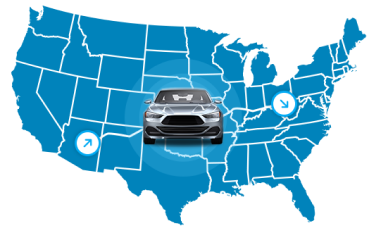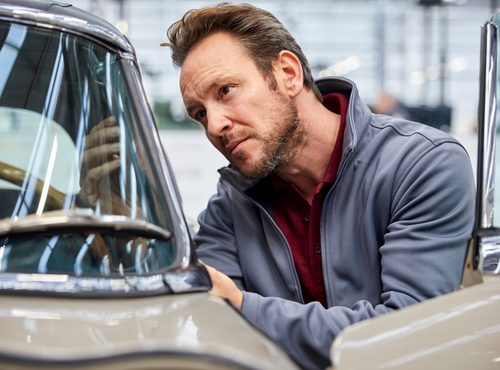 TYPES OF CARS WE SHIP
Carriers on uShip are equipped to transport a wide range of vehicles, regardless of their condition. Whether you need to ship a standard vehicle like an SUV, pickup truck, minivan, sedan, or coupe, uShip has you covered. Many transporters also specialize in the safe transportation of classic cars, ensuring your treasured Ford Model T or Packard 120 arrives securely. For those dealing with auction cars, uShip can connect you with professional transporters experienced in shipping to and from car auctions. Additionally, if you require the hauling of a junk or salvage car, or need to transport a project vehicle for restoration, uShip can connect you with the right carrier. Even the transportation of large car parts is made easy through uShip's platform, ensuring your car parts reach their destination hassle-free.
TYPES OF AUTO TRANSPORT SERVICES
uShip offers a variety of auto transport services tailored to meet your specific needs. Open transport is the most common and affordable option, where your vehicle is securely loaded onto an open carrier and transported to its destination. For extra protection, enclosed transport shields your vehicle from the elements and potential road debris, making it ideal for classic or luxury cars. If you require faster delivery, an expedited shipping service ensures a quicker turnaround time. Carriers on uShip can also accommodate non-running vehicles with specialized equipment for safe loading and unloading. With so many auto transport services to choose from, uShip ensures a smooth and reliable journey for your vehicle, no matter the type or condition.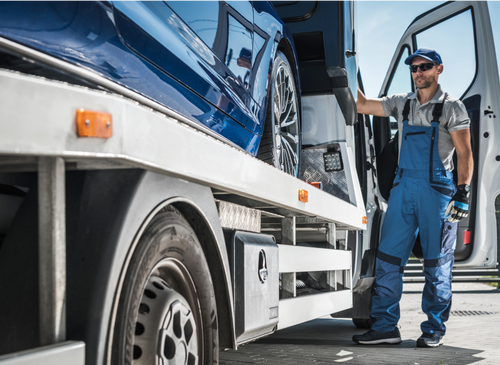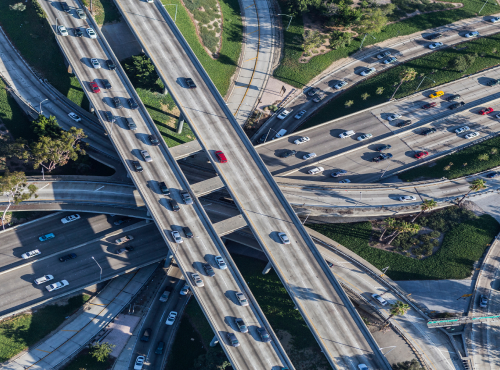 CROSS COUNTRY CAR SHIPPING
When it comes to shipping your vehicle across the country, uShip is here to alleviate the stress. Whether you're planning a vacation and want to bring your car along or have just made a long-distance vehicle purchase, uShip simplifies the process. With the uShip car shipping costs calculator, you can easily compare multiple auto transport quotes from top transporters all in one place, making it incredibly convenient. As you review the vehicle shipping quotes provided by auto shipping companies, it's important to consider a few key factors. You'll want to ensure they prioritize the safety of your car during transport, have sufficient experience in the industry, and offer the specific transport type mentioned in the vehicle transport quote. uShip puts your mind at ease by providing a comprehensive platform for hassle-free vehicle shipping across the country and offering a smooth car moving quote system.
STATE-TO-STATE VEHICLE TRANSPORT
Whether you're embarking on a new adventure for a dream job or simply seeking a change of scenery, uShip is here to ensure your car accompanies you wherever life takes you.
In an ideal world, booking a car transport company would be a straightforward process. However, shipping a car to another state requires some careful consideration. It's essential to ensure that your chosen transporter is qualified for interstate moving.
To legally transport vehicles to other states, car shipping companies must obtain a Motor Carrier (MC) number from the Federal Motor Carrier Safety Administration (FMCSA). As you review transporter profiles on uShip, you can easily check if their MC number is listed, giving you peace of mind about the legitimacy and qualification of the carriers. With uShip's assistance, you can navigate the complexities of car transport and make sure your vehicle reaches its destination safely and efficiently.

INTERNATIONAL CAR SHIPPING
Whether you've purchased a car abroad or are moving to a new country and wish to bring your vehicle along, understanding the international shipping process is crucial to avoid complications. Transporting a vehicle internationally demands more effort, coordination, and meticulous preparation compared to domestic car transport.
There are two primary methods for shipping a vehicle overseas: RORO (Roll-on/Roll-off) and container transport. RORO is the more cost-effective option, where vehicles are driven onto a watertight enclosed vessel and transported to the destination port. On the other hand, container transport involves delivering your car to a port terminal, loading it into a container, and placing it on a vessel for its journey.
uShip can connect you to qualified carriers who specialize in coordinating overseas vehicle shipments. These experienced transporters are able to guide you through the entire process, ensuring your car arrives safely at its final destination. With uShip's assistance, you can navigate the complexities of international auto transport with total confidence.
PREPARE YOUR CAR FOR TRANSPORT
Getting your car ready for transport may require some effort, but the results are well worth it. To ensure a smooth shipping process, consider the following steps:
Gather all necessary documents, including insurance papers, the vehicle title, and your driver's license.

Thoroughly clean your car inside and out, and carefully document any existing damage for future reference.

Remove all valuables and personal items from the vehicle to prevent any loss or damage during transport.

Keep the gas tank at only a quarter full to ensure safe transportation.

Perform any necessary maintenance to ensure your vehicle is in optimal condition for the journey.

Remove any exterior accessories, such as luggage or bike racks, to minimize the risk of damage.

Finally, shipping a car is easy
List your car at the price you want to pay and select a carrier that suits your needs
Ship Your Vehicle Now
SHIPPING A CAR WITH PERSONAL ITEMS IN IT
When shipping your car through uShip, it's essential to be aware of guidelines regarding personal items inside the vehicle and car moving. While it may seem convenient to pack personal belongings in the car during transport, it's generally not recommended. Carriers typically have limitations on personal items due to safety and insurance regulations. To ensure a smooth and hassle-free shipping process, it's best to remove all personal items from the vehicle before pickup. By doing so, you can help guarantee the safety of your car and streamline the transport experience. Your carrier should be able to address any questions or concerns about shipping a car without personal items, making the journey stress-free and reliable.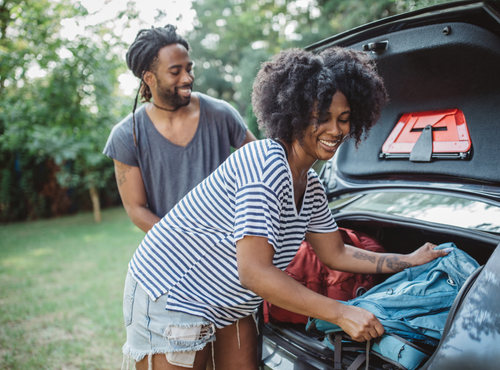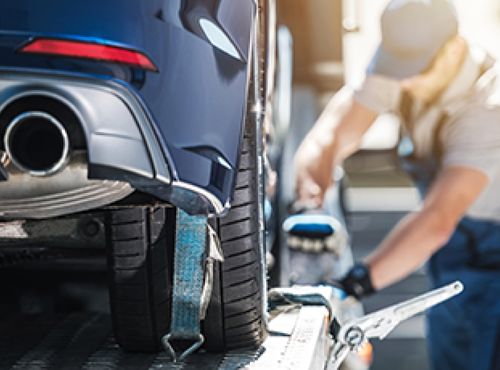 VEHICLE SHIPPING PROTECTION
When it comes to shipping your car, purchasing additional protection is not obligatory, as the Department of Transportation mandates all auto transport companies to carry liability insurance.
However, it's a good practice to ask your carrier for proof of insurance before your vehicle is picked up. For ultimate peace of mind, you have the option to purchase a uShip Protection Plan right at checkout. This way, you can sail through the car transport process with total confidence, knowing your vehicle is protected in the rare case of damage or loss.