International Car Shipping
Get Instant Quotes to Transport Your Car Overseas with uShip
Start Shipping Now
Top online car shipping site
Instant rates (no waiting)
5.0/5

Jason

"My truck was delivered in pristine condition, and I easily released payment to shipper via uShip's website and that was it! So easy."

5.0/5

Jaime

"In every interaction with the team members they have gone above and beyond to ensure I was satisfied with the results."

5.0/5

Liz

"It was relatively easy to find a shipper and payment was pretty seamless."

5.0/5

Jim

"We have being working with uShip since 2013 and have always been satisfied with the results."

5.0/5

Nate

"My shipper was great! On time both for pick up and drop off would highly recommend."

5.0/5

Brian

"I can find that hard to deliver item a dependable driver and research their past feedbacks on the platform."

5.0/5

Rebecca

"Our boat arrived in perfect condition."

5.0/5

Jonathan

"Have used uShip twice to ship a motorcycle purchased out of state.  The entire experience has been top notch each time."

5.0/5

Sheleigh

"Super easy and quick! Very pleased! I will certainly use this platform again."

5.0/5

Stephen

"uShip provides a service that is unlike anyone else on the planet and I am thankful for it!"

5.0/5

Alaina

"Wonderful service!!!!! Felt safe and comfortable with how they do payments too! Shipment went better and quicker than expected!!"

5.0/5

Tony

"The delivery went without a hitch and I cannot say enough good things about the shipper!"
How to Arrange International Car Shipping?
When shipping a car overseas, start by creating a free shipment listing, requesting quotes from multiple companies, and learning about the various costs and regulations. This might entail researching customs and import/export laws and gathering necessary documents. Once you've found a transporter, prepare your vehicle by documenting it's pre-pickup condition and removing any personal items. To complete your delivery, inspect your vehicle thoroughly and release payment to your driver.
How long does it take to transport a car internationally?
International car shipping requires careful consideration of costs, regulations, and time. Request quotes from multiple transportation companies and gather information about their estimated shipping time frames. Distance, seasonal weather conditions, and traffic can impact delivery times. Consider these factors when deciding the best time to ship.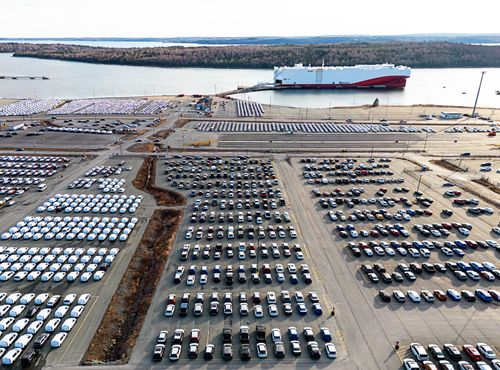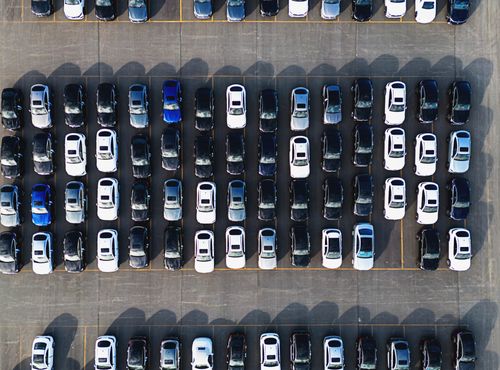 How much does it cost to ship a car internationally?
International car shipping involves many factors that affect the cost to ship, including distance, service type, vehicle size, and customs duties. To ensure a smooth experience, it's crucial to research and understand the costs and regulations involved with shipping your vehicle. For a better idea of what your international shipment may cost, visit our cost to ship pages.
International Vehicle Transportation Quotes
Create a listing and get international car shipping quotes
Find the Best Price

How to ship a car internationally?
1 | Create a detailed shipment listing

When shipping your car overseas, planning ahead and providing detailed information about your shipment is crucial. This includes pickup and delivery locations, shipping time frames, and whether you prefer door-to-door or terminal-to-terminal service. By being specific about your needs upfront, you'll be able to find the best transporter who can provide safe and secure shipping for your vehicle.

Researching the required paperwork for your international auto transport is also important. Different countries have varying rules and regulations, so it's essential to comply with them to avoid complications or delays. Failing to complete the proper paperwork could result in your international car shipment being delayed or held.

2 | Choose the best international shipping company

Once you've provided a detailed description of your auto shipment and posted your free listing, you'll start receiving quotes and inquiries from top transporters that specialize in international vehicle transport. These transporters will compete for your business, ensuring you get the most cost-effective rate from the best in the industry.

As the quotes start rolling in, you'll have the chance to chat with the shipping companies directly. Learn more about their services and experience in shipping cars overseas. Every transporter on uShip has a detailed carrier profile, complete with safety records, customer feedback, and transportation history. Take the time to thoroughly review these profiles and look at completed shipments to see if they have experience shipping cars like yours overseas.

Transporting your car overseas can be complex and challenging, with boat, truck, and plane options available, each with its own regulations and logistics. That's why it's crucial to work with a reputable international transport company that can make the process as smooth and hassle-free as possible. By reviewing profiles and talking directly with transporters, you can confidently choose the perfect international car shipping company.

3 | International Auto Transport & Delivery

Once you've chosen your international car transport provider, it's time to chat with them about any questions or concerns you may have about the transportation process. It's essential to communicate with your transporter about how you'd like to stay informed on the status of your shipment.

If you encounter any communication issues with your transporter, feel free to reach out to us for assistance. We are here to help you throughout the entire shipping process, from before pickup to after delivery.
Factors Which Impact the Cost to Ship a Car to Another State
Transport Type

Consider both open and enclosed transport options for your vehicle. Then, choose the level of service that best suits your delivery needs. Don't forget to factor in your car's value and how delicate or vintage it is.

Time frame

Be realistic with timeframes and remember that the time required to ship your car internationally will vary depending on the distance and desired service level. Always plan ahead to avoid any unnecessary stress.

Experience

If the service provider's profile doesn't include information about their experience and equipment, be sure to ask. You want to ensure that your vehicle is delivered safely, so it's crucial to carefully gather all the information and review each carrier's profile.

Book in advance

Try to book your international car transport service as far in advance as possible. This way, you'll have some wiggle room for any surprises or shipping delays.

Insurance coverage

Ensure the international service provider you choose has enough insurance to cover any damages that may occur during transport. For extra peace of mind, consider purchasing a uShip Protection Plan.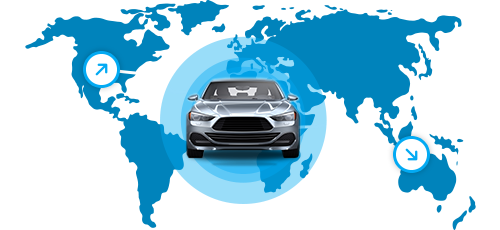 International Vehicle Transportation Quotes
Check prices and book an international shipping carrier of your choice
Find the Best Price
What's included in international car shipping services?
Free shipment listing

We know that every auto shipment is unique, so we allow customers to create a detailed listing of their shipment needs. This includes everything from pick-up and delivery locations to service type and specific vehicle shipping requirements.

Competitive bidding

Once the shipment listing is created, transporters who specialize in international vehicle shipping can bid on the job. This will ensure you find the most cost-effective rate.

Carrier profiles

We want customers to feel confident in their choice of transporter, which is why we offer detailed carrier profiles. These profiles include reviews from previous customers and their transportation history. Customers can research these profiles and select the best fit for their needs.

Communication tools

We understand that communication is vital when shipping cars internationally. That's why customers can directly communicate with transporters within the uShip app or get help from our customer success team. This ensures that any concerns, questions, or additional details are addressed immediately.

Finally, shipping a car internationally is easy
List your car at the price you want to pay and select a carrier that suits your needs
Ship Your Vehicle Now