Get Hassle-Free Sailboat Transport with uShip
Find Sailboat Shipping Options and Enjoy Peace of Mind with uShip
Ship your Sailboat Today
Top online boat shipping site
Instant rates (no waiting)
5.0/5

Rebecca

"Our boat arrived in perfect condition."

5.0/5

Jaime

"In every interaction with the team members they have gone above and beyond to ensure I was satisfied with the results."

5.0/5

Scott

"Shipment was without issue and handled with extreme care.  Would highly recommend!!"

5.0/5

Jim

"We have being working with uShip since 2013 and have always been satisfied with the results."

5.0/5

Brian

"I can find that hard to deliver item a dependable driver and research their past feedbacks on the platform."

5.0/5

Nate

"My shipper was great! On time both for pick up and drop off would highly recommend."

5.0/5

Jonathan

"Have used uShip twice to ship a motorcycle purchased out of state.  The entire experience has been top notch each time."

5.0/5

Liz

"It was relatively easy to find a shipper and payment was pretty seamless."

5.0/5

Sheleigh

"Super easy and quick! Very pleased! I will certainly use this platform again."

5.0/5

Tony

"The delivery went without a hitch and I cannot say enough good things about the shipper!"

5.0/5

Alaina

"Wonderful service!!!!! Felt safe and comfortable with how they do payments too! Shipment went better and quicker than expected!!"

5.0/5

Stephen

"uShip provides a service that is unlike anyone else on the planet and I am thankful for it!"
Did you recently buy a sailboat or need to transport yours for an upcoming vacation? Let uShip take the headache out of sailboat shipping. We'll help you get quotes from reliable sailboat transporters and give you some tips for shipping to total peace of mind. If you need help or have questions, don't hesitate to contact us. Our customer support team is here to steer your sailboat delivery in the right direction.
uShip's marketplace is perfect for finding the best sailboat transport at the best rates. Create your shipment listing, providing as much detail as possible about your sailboat transportation needs. Then, carriers specializing in shipping sailboats will give you their best rates for sailboat transport costs. Talk to them directly and look at their carrier profiles to feel confident you're working with the best service provider for the job.
Sailboat transporters on uShip offer a range of services, from door-to-door sailboat transportation to marina-to-marina delivery, ensuring your sailboat arrives precisely where you need it. The best part? Our feedback-rated sailboat transporters compete for your business, making uShip a one-stop shop for fast, affordable sailboat transport and sailboat shipping.
HOW TO SHIP A SAILBOAT
Need to ship a sailboat but not sure where to start? You've come to the right place! Shipping a sailboat with uShip is as simple as 1, 2, 3!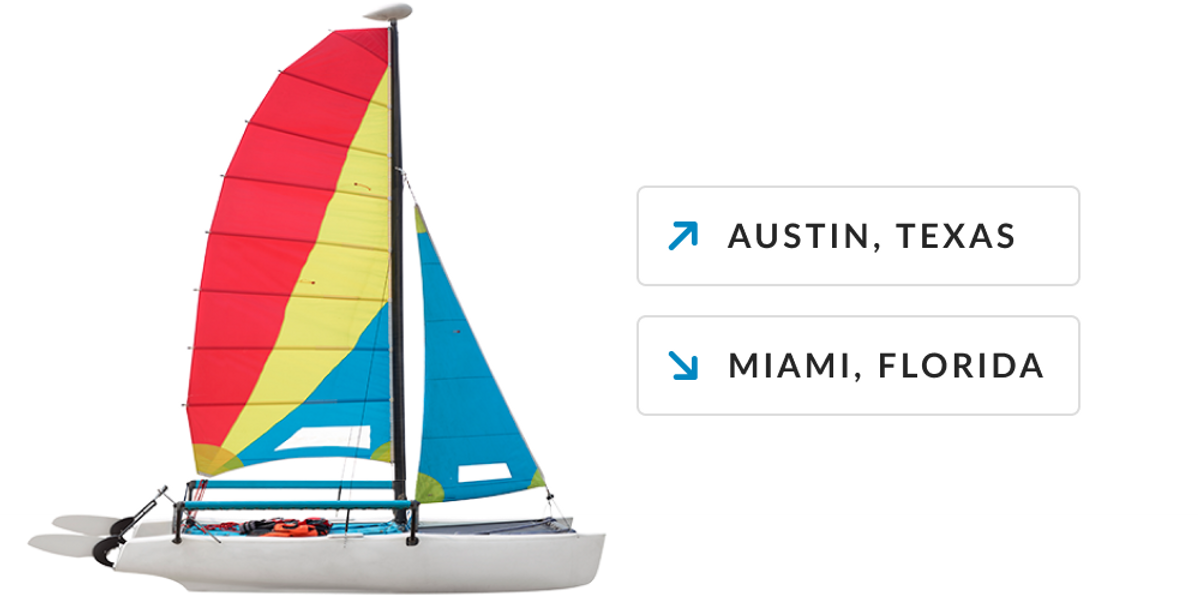 1 | CREATE A LISTING
If you're planning on shipping a sailboat, start planning your sailboat's transport about a month in advance. Be prepared with the boat's make, model, and dimensions. Accurate measurements of your vessel are crucial for obtaining accurate quotes from sailboat transporters and avoiding additional fees. Indicate whether the sailboat is already on a trailer or if the transporter must provide one. Include as much information as possible to ensure the best carrier and price for the job.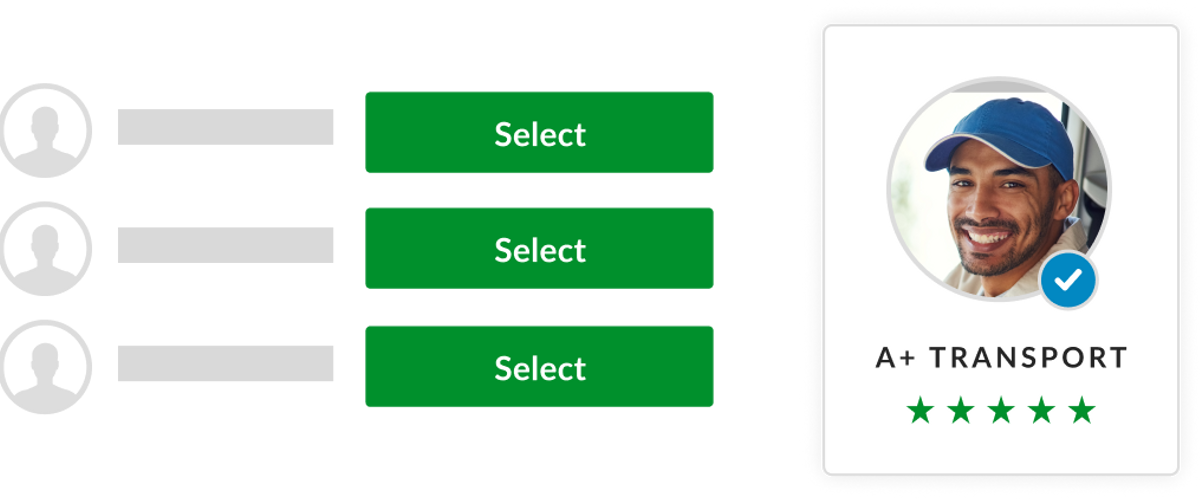 2 | SELECT THE BEST SAILBOAT TRANSPORT COMPANY
Once your listing is complete, you'll receive quotes from sailboat transport companies and carriers competing for your business, ensuring you get the best sailboat transport cost. As quotes arrive, review each carrier's profile, and inquire about their experience with sailboats like yours.
Every transporter on uShip has a carrier profile featuring safety records, customer feedback, and transport history to help you find the best sailboat transport moving service. Invest time researching each carrier's delivery history to see what types of sailboats they've shipped and their previous customers' experiences. Engaging with transporters and reviewing their profiles will help you confidently choose the right sailboat moving service to ship your sailboat.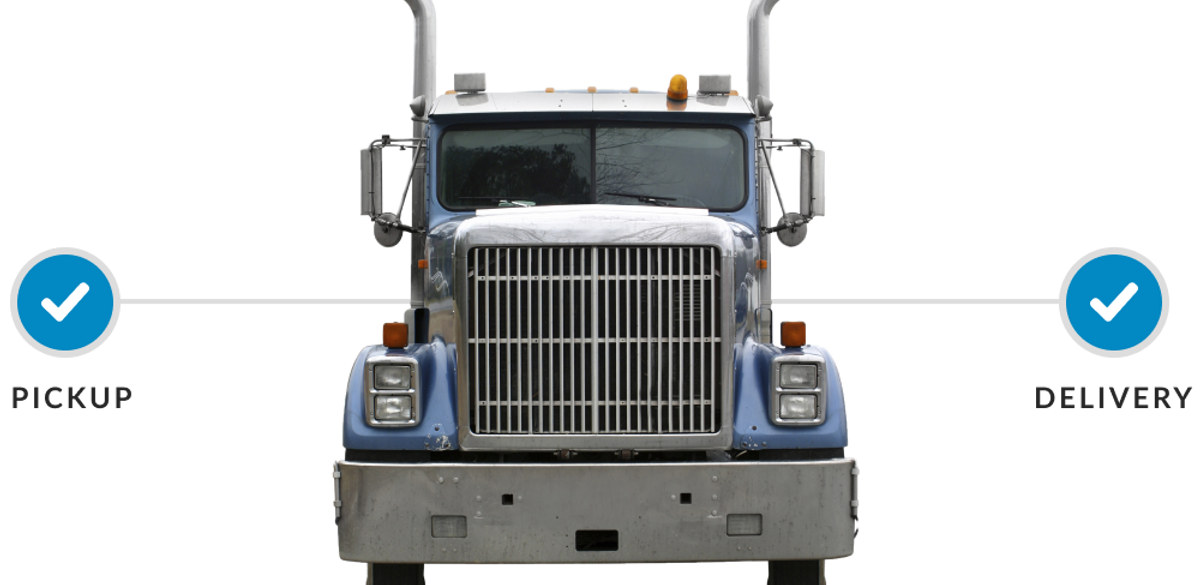 3 | SAILBOAT SHIPPING & DELIVERY
After selecting a sailboat transportation company, contact them with any additional details, questions, or concerns about your sailboat delivery. Clear communication with your service provider is essential for successful shipping. You can also share marina and third-party contact information that may facilitate a smooth delivery. If you have difficulty communicating with your provider, let us know – we're happy to help at any stage of your sailboat's journey.
Next, let's talk about sailboat moving costs, so you can get an idea of the total cost to ship your sailboat.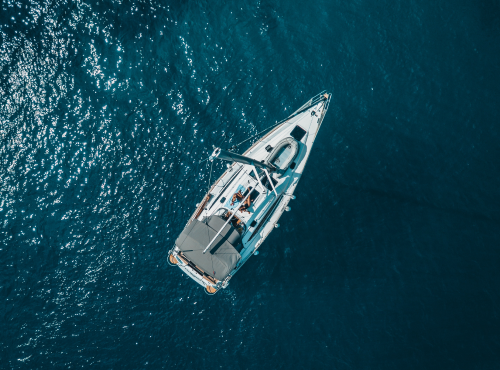 HOW MUCH DOES SAILBOAT TRANSPORT COST?
Sailboat transport cost depends on many factors, including distance, boat size, and time of year. On average, boat transport costs per mile can range from $1.25 to $15.00 per mile. Getting quotes from different transporters to compare prices and services is essential.
To better understand your sailboat shipping cost, visit our cost-to-ship a sailboat page. You'll gain insights into previous sailboat shipments completed through uShip's platform and get an idea of the cost of transporting a sailboat.
HOW TO PREPARE A SAILBOAT FOR TRANSPORT
How to move your sailboat may seem complicated, but it's not! To prepare your sailboat for shipping, you'll need to remove any loose or movable items and document the boat's pre-shipping condition. Consult a reputable marina for additional sailboat transportation preparation tips and familiarize yourself with the process before handing your sailboat to any transporter.
By adequately preparing your boat and maintaining open communication with your sailboat movers, you can ensure a safe arrival at its destination.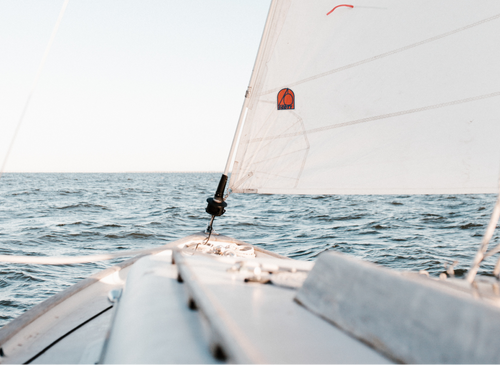 Finally, shipping SAILBOATS IS easy
List your sailboat at the price you want to pay and select a carrier that suits your needs
Ship Your Sailboat Now